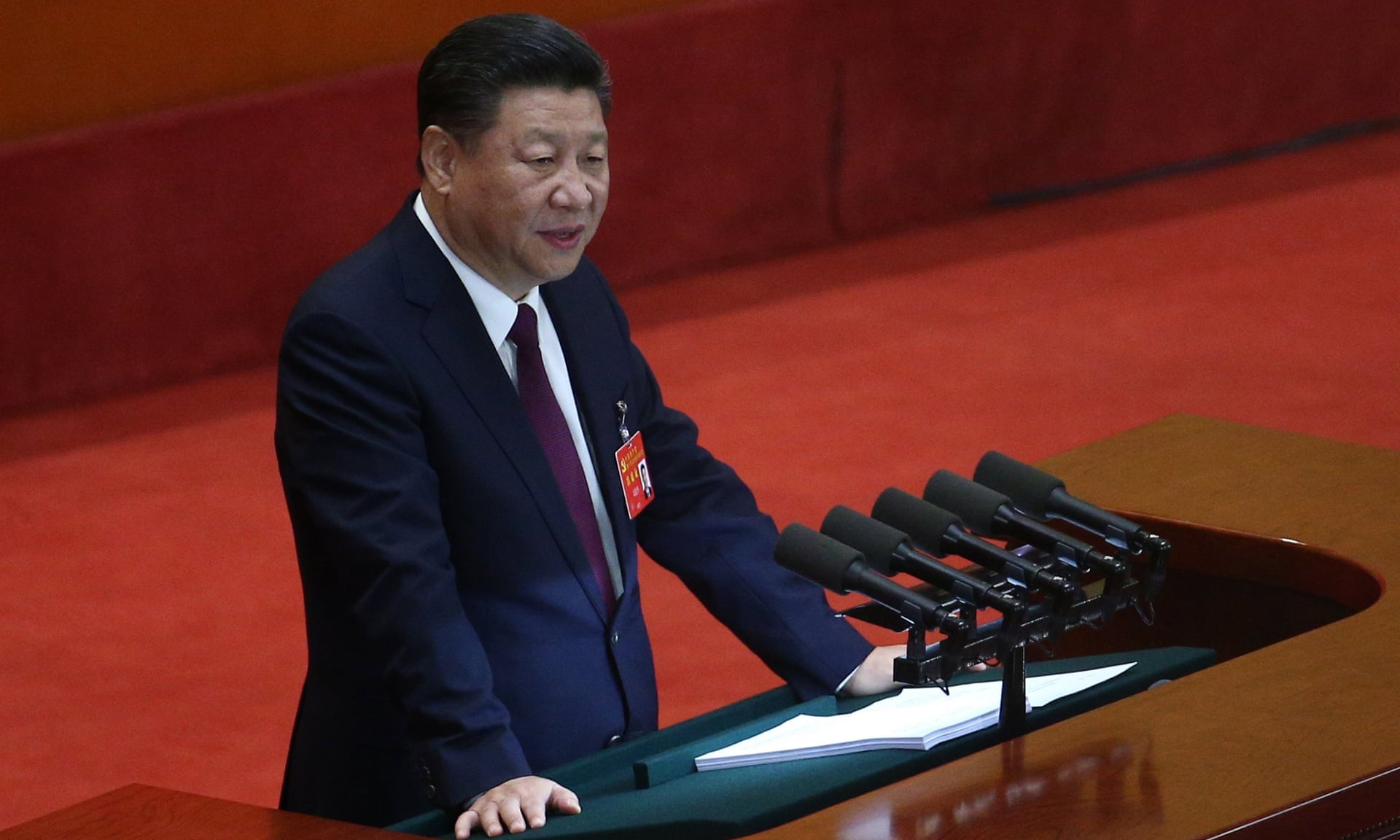 By Yiren Wang
At the end of Xi Jinping's first 5-year term as the President of China, he delivered a speech to 2,300 delegates of the Communist Party Congress, summarizing his accomplishments so far and proposing a big blueprint for his next five years. He spoke for three and a half hours and covered critical issues including economics, foreign policy, military modernization, domestic security and environment.
Party congresses are held every five years in China, and start with the current leader giving a work report that sketches the policy outline and listed major accomplishments. Mr. Xi didn't mention North Korea, Japan or the United States since the speech was all about "the Chinese dream." He started the lengthy report with "The Chinese dream is a dream about history, the present and the future."
Here are some key takeaways of his speech. Mr. Xi said he would booster China's economic growth by "containing financial risks, encouraging innovation and increasing consumer spending." But he only used the word "market" only 19 times, comparatively less than 24 times by his predecessor Hu Jintao at the previous congress in 2012, and 51 times by Jiang Zemin at the congress in 1997. He stressed on making stated-owned corporations stronger, bigger and more efficient but ignored using market tools, which is supported by many economists.
The phrase "great power" or "strong power" appeared 26 times in Mr. Xi's speech, which demonstrated a deviation from the days when leaders of China depicted the country as poor and modest. He emphasized the "One Belt, One Road" initiative to solidify Chinese influence in western Asia, gave positive comment on China's building artificial islands in the South China Sea and highlighted China as a major and responsible country on the international stage.
While Mr. Xi's report depicted China as actively engaging in foreign affairs, he also dwelled on domestic conflict and security. He said that "What we now face is the contradiction between unbalanced and inadequate development and the people's ever-growing needs for a better life." He proposed to reduce pollution, to improve education and medical system, and to supervise the courts. He also told delegates that he had already established a National Security Commission that could help "improve the national security system," which would mean stricter censorship and internet control.
The speech was, with no doubt, lengthy, but has received enthusiastic response from the audience. Delegates from different industries all over China spoke highly of the speech for its cheering and exciting proposals. The speech was long, but Mr. Xi sounded "confident."
Sources:
https://www.theguardian.com/world/2017/oct/18/xi-jinping-tests-eyelids-and-bladders-with-three-and-a-half-hour-speech-congress
https://www.nytimes.com/2017/10/18/world/asia/china-xi-jinping-party-congress.html
http://www.reuters.com/article/us-china-congress-scene/long-speech-lots-of-tea-party-meeting-with-chinese-characteristics-idUSKBN1CN1G6